Dive into June's Topics
Welcome to TD2's Preclinical Monthly Newsletter! Get ready for a dose of valuable insights, including blogs, scientific posters, videos, and introductions to new offerings. Stay at the forefront of preclinical research. We're here to empower you on your journey towards groundbreaking therapies.
AACR 2023 POSTER
DIO Tumor Model- Establishment and Validation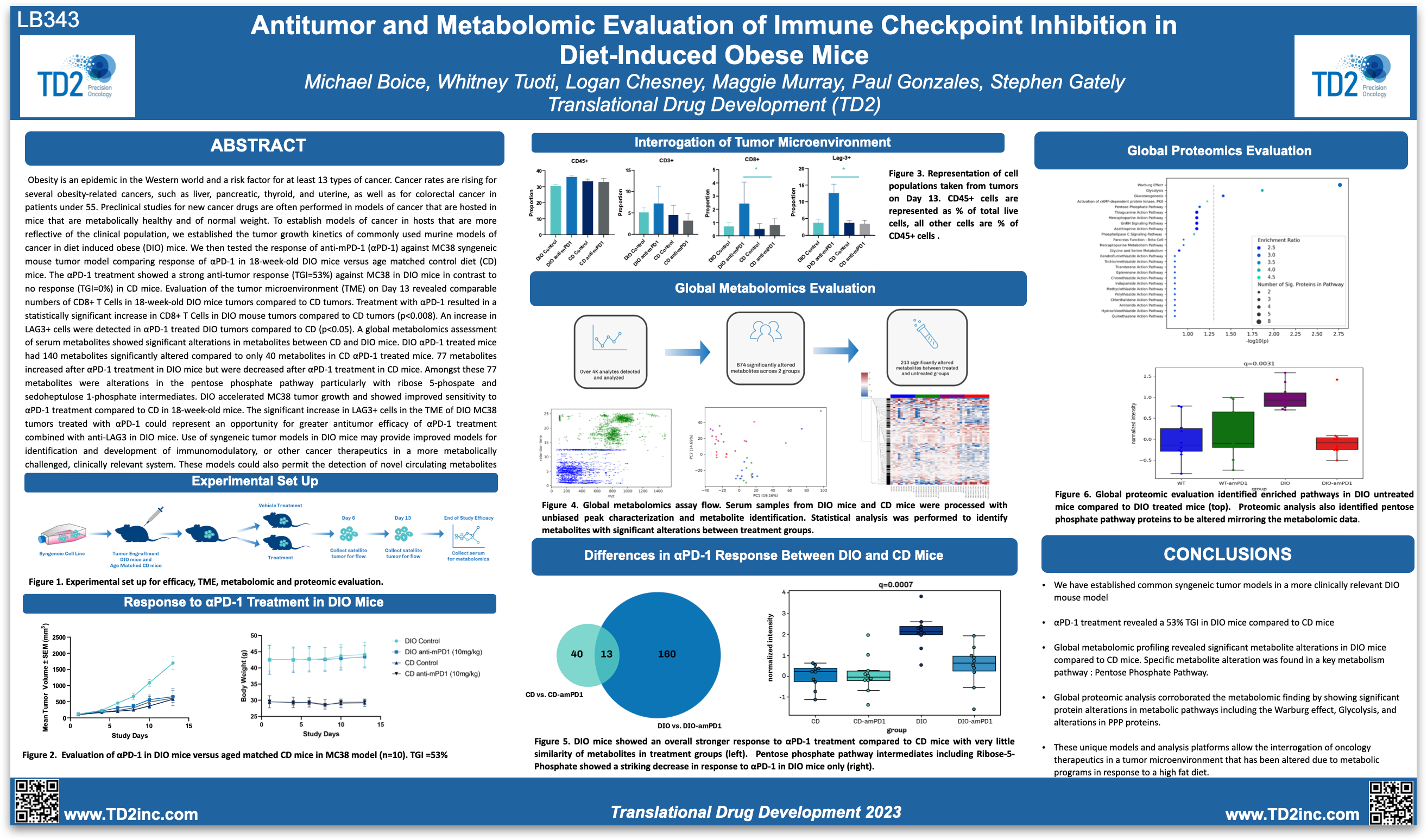 Obesity is a risk factor for cancer, and preclinical studies in diet-induced obese (DIO) mice showed accelerated tumor growth and improved response to anti-PD-1 treatment. This poster highlights the potential for more clinically relevant cancer models and the identification of therapeutic targets in a metabolically challenged system.
FEATURED BLOG
CAR-T Therapy Development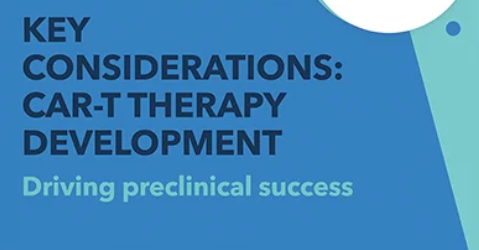 For decades, the foundations of cancer treatment have been surgery, chemotherapy, and radiation therapy. However, these treatments are not always successful—hence, further research paved the way for immunotherapy, specifically, Chimeric Antigen Receptor (CAR) T-cell therapy.
SERVICE SPOTLIGHT
Glioblastoma PDX Models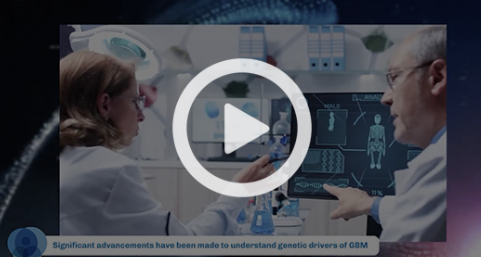 TD2 offers a catalog of 108 well characterized GMB PDX mouse models. These models provide a more clinically relevant tumor model to evaluate your glioblastoma cancer therapy.
Translational Oncology Services
Learn more about TD2's Clinical Trial Management and Regulatory Support Services here.